As you're surely already aware from our previous Tech Tip, the safest place to store your files is on the Safety Services network drives. All items kept in your personal drive (H: or P:, depending on your unit) and shared drives (U: or V:) are securely stored and can be recovered in an emergency.
These locations can be accessed from anywhere that you have an internet connection, through the use of the Safety Services VPN or the Safety Services Terminal Server. However, those options won't help if you have no internet connection at all.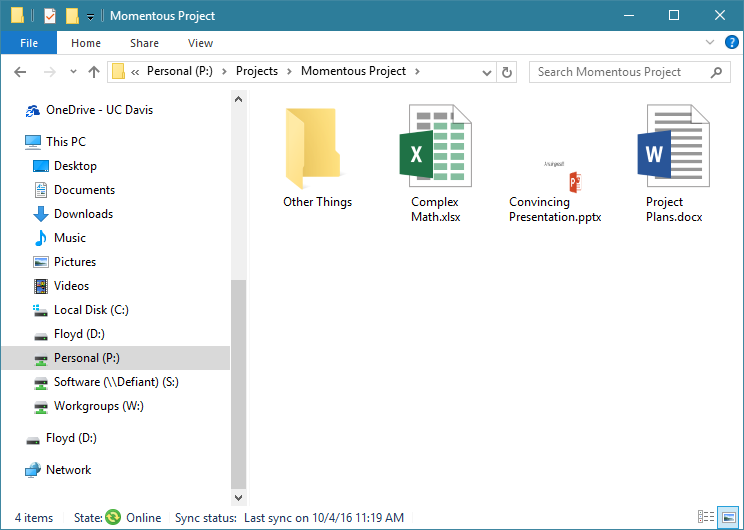 Offline Files is a feature of Windows that can be used to sync selected files between the network drives and your computer so that they will still be available when you can't connect to the Safety Services network.
To make a file or folder available offline, navigate to the item that you want to sync, right-click the item, and select Always available offline. 
Your computer will now sync the latest version of that item to your local drive so that it will be available when you can't connect to the network drives. To manually initiate this sync, right-click the Sync Center icon in your taskbar, and select Sync All.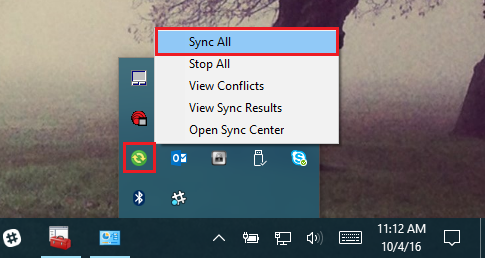 Now, the items that you designated as available offline will remain accessible regardless of your connection status. Items from that location that aren't accessible will appear faded, with a grey 'x.'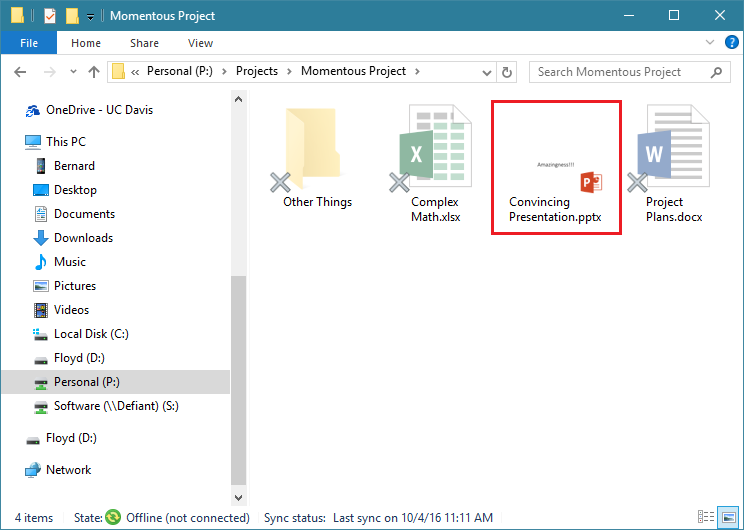 Making changes to offline files while offline can sometimes result in sync conflicts, when the file on the network is changed by another user. For this reason, it's usually better not to make changes to offline files while offline.
Category