One of Office 2013's useful new features is the ability to save to cloud locations like OneDrive and SharePoint. In addition to the mapped network drives, these locations are preferred over saving to the local hard drive, which is not automatically backed up. This can be changed in the settings of the various Office applications.
To change the option manually in an Office 2013 application, go to the File tab then Options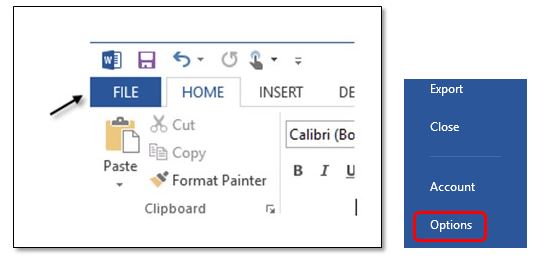 Click on Save and then check the checkbox next to "Save to Computer by default."  You can set your "Default local file location:" to your personal drive ( P:\) and next time you save a file it will default to that location.  As a reminder, your personal drive is backed up multiple times throughout the day and is the preferred place to store your documents in case of catastrophic loss.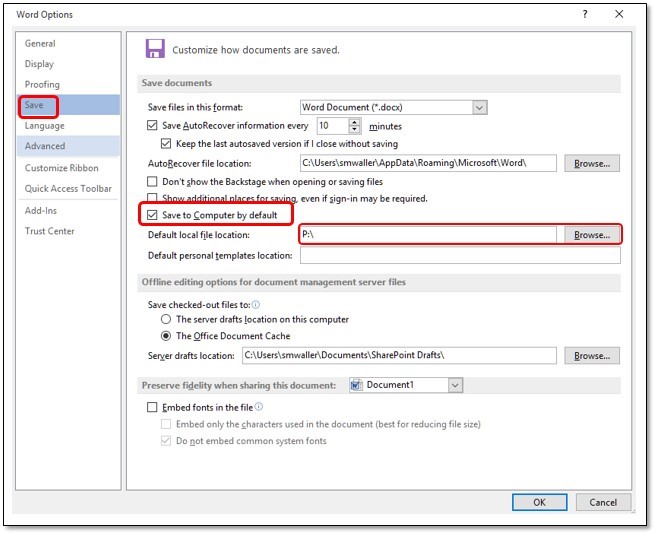 This setting persists across all Office 2013 apps. So, if you change this setting in Word 2013, it will also change the settings for Excel, PowerPoint, Publisher, etc.
Category