The UC Davis Directory is a great tool for finding phone numbers and office locations of campus contacts. However, because the staff directory syncs info with Office 365's global address list, it's often quicker and easier to find that information through Outlook.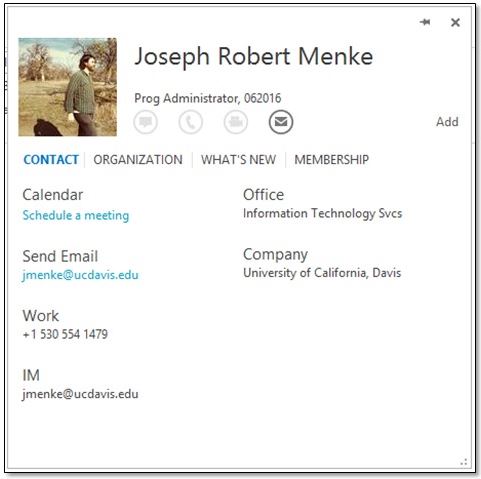 To search for a campus contact in Outlook, go to the Find section underneath the Home Tab of Outlook's ribbon.

Enter the contact's name, and Outlook will return a list of potential matches, beginning with contacts from your personal address book. Select the contact that you're looking for, and Outlook will display the phone and address information that the contact has decided to share.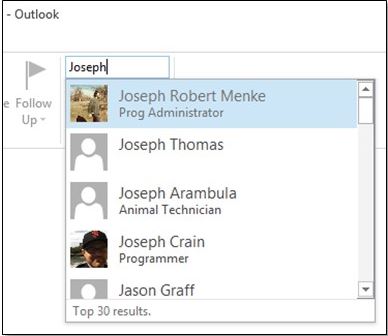 Category