Besides being a great search tool, Google has some fun tricks that you can use to your advantage to save time and keystrokes.
Instead of going to Dictionary.com, use Google.  Just type define and your word and will instantly show a definition even before you hit the enter key.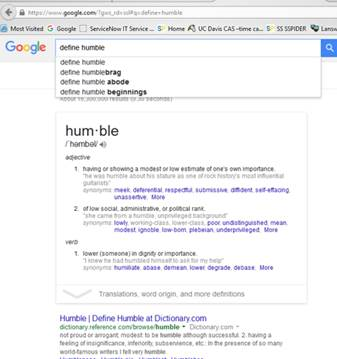 Want to convert a measurement?  Simply type in the measurement and what you want to convert it to.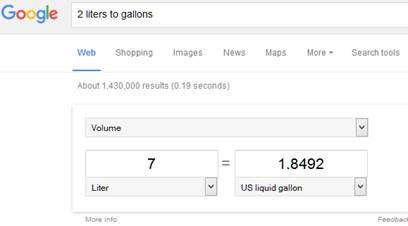 You can use Google Search as a calculator.  Just type in your mathematical formula, and hit enter and a
calculator with your answer will appear. Do you need a timer?  Type timer followed by the length of time you want on the timer or simply type in "____ min timer" as shown below.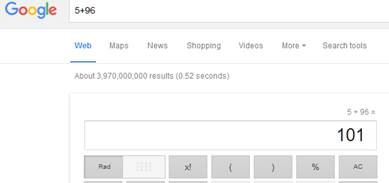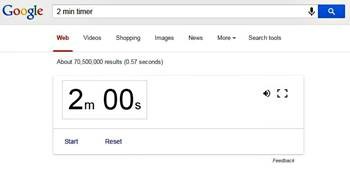 Wondering what to have for lunch?  Make nutritional comparisons by typing VS between any two foods.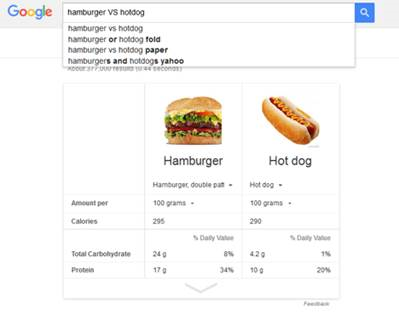 And there are so much more!  From weather to driving times, to currency converters, these are all built right into the search engine.  The power of Google is awesome.  Just be careful when you type the word 'askew'.
Category