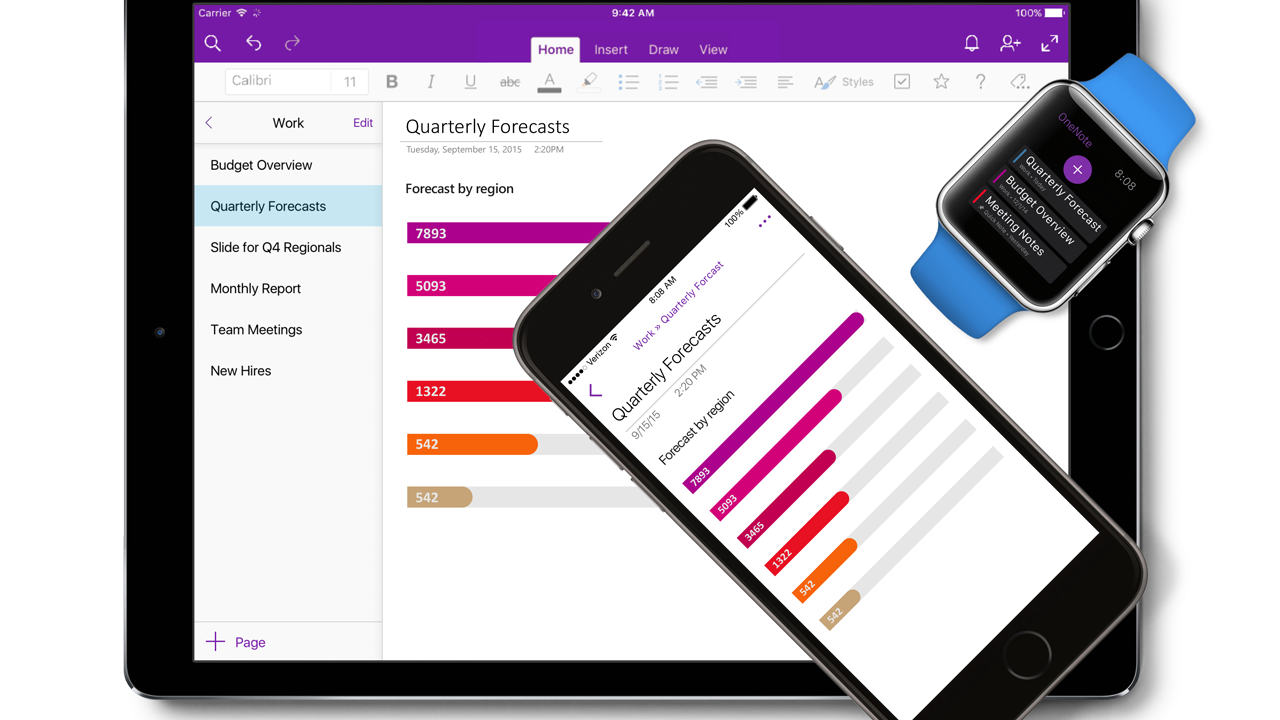 Microsoft is planning to launch Office 2019 later this year, and the company is changing the way OneNote is bundled. The note taking app currently has a desktop version included in Office 2016, and a separate Universal Windows App for Windows 10 simply called OneNote. Microsoft is replacing the desktop version of OneNote 2016 with OneNote. OneNote 2016 will remain available and be supported through October 2025, but it will no longer receive new features going forward. Administrative IT recommends you begin using the OneNote to ensure you are receiving the full functionality of the software.
Which one is which?
Windows 10 comes pre-installed with the OneNote software that will be supported by Microsoft. See below for how to identify the different versions on your computer.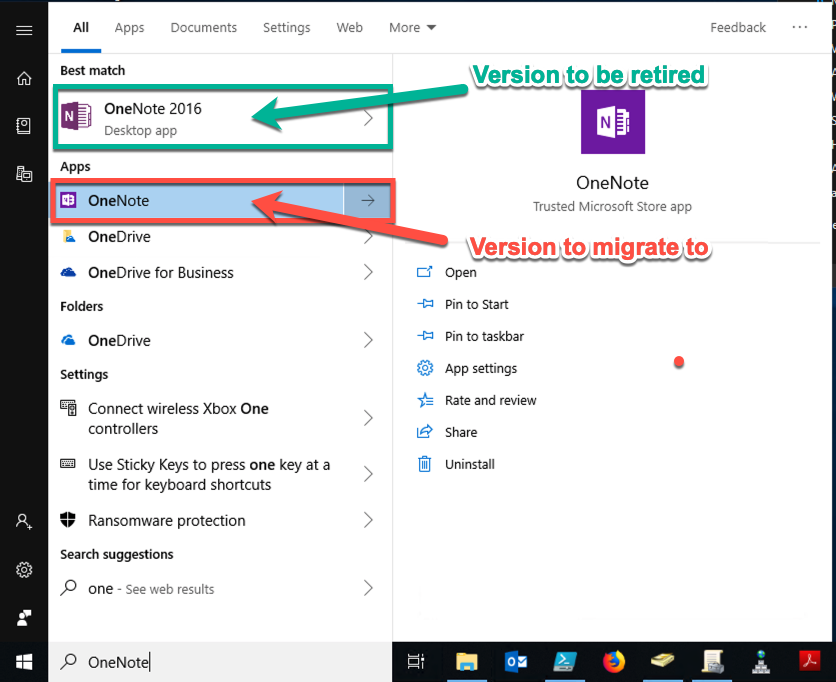 Open your OneNote 2016 Notebook saved in OneDrive in OneNote
Prerequisites
Your OneNote 2016 Notebook must be synced to your UC Davis OneDrive account. If your notebook is saved to your local computer, follow these steps instead to move your locally saved notebook to OneDrive.
Open a notebook in OneNote for Windows 10
Close OneNote 2016 if it is open.
Open OneNote on your Windows 10 computer.

 
If prompted, sign-in with your UC Davis Account
Click this arrow

 
Click More Notebooks...
Select and Open your OneNote Notebook previously edited in OneNote 2016. The Last used by you column will indicate your most recently used OneNote Notebook
Right-Click on the YourName @ UC Davis notebook and click Close this notebook to prevent any confusion as to where your notes are located.
Select your recently opened notebook to set it as the default notebook and click OK.
Category
Tags