Here at Safety Services and IT Services Tech Support, we strive to offer the best service possible to each and everyone one of you.  We like to know when we have delighted you and when we could've done better. 
We utilize ServiceNow for tracking and ticketing support issues.  After we have completed work on your ticket, you will receive a "ticket resolved" email from ServiceNow.  We encourage everyone to take a few minutes to click on the link to the "Short Satisfaction Survey", as shown below.  There are only five questions.  It is a very simple process and will assist us in ensuring that you receive the best possible service and determine what we can do to improve.
We love the feedback both the good, the bad and the ugly!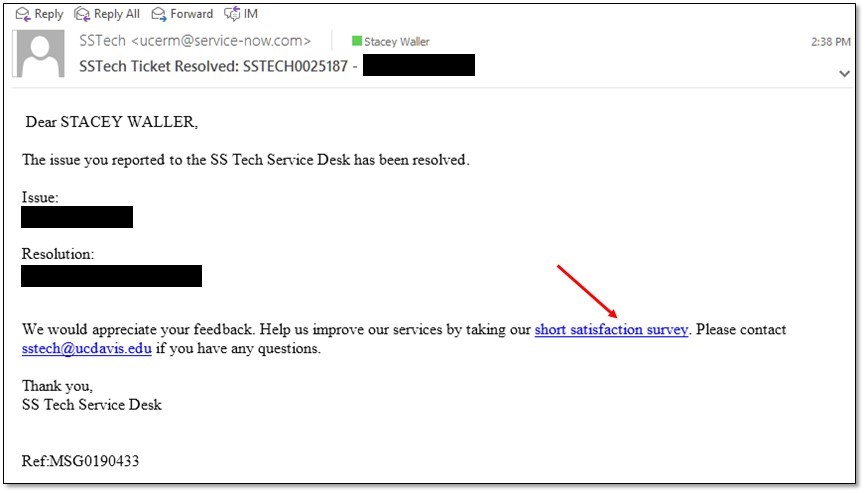 Category