Welcome to the Administrative IT Website!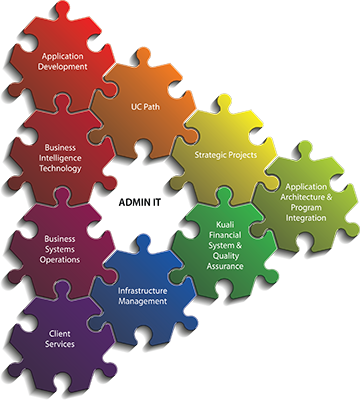 We are a consolidated team of Information Technology (IT) professionals. We are responsible for ensuring the "health" of computers and other technology, including installation, regular maintenance, and replacement. We are also responsible for ensuring that FOA staff has the technology tools, training, help, and support they need in order to best serve the campus and community.
We accomplish our goal by delivering an excellent customer service experience, maintaining business information systems, managing computer hardware and software lifecycles, securing our network and data, and developing innovative solutions based on IT best practices.