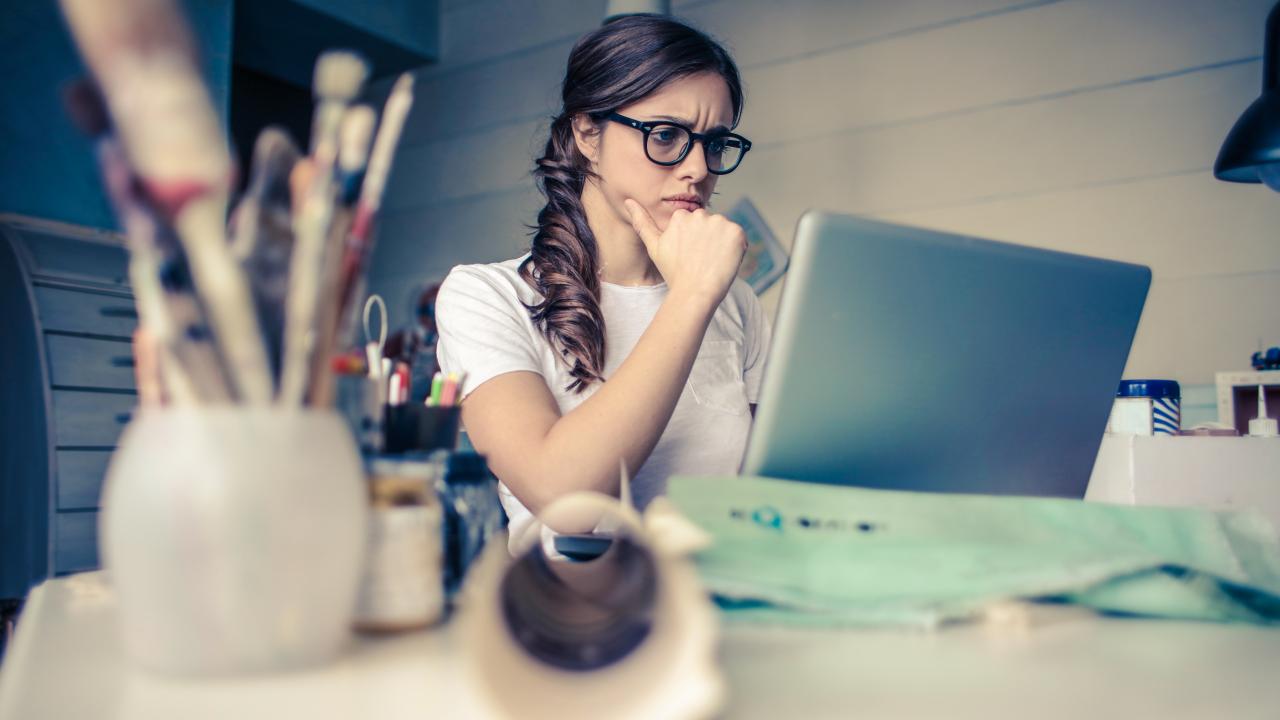 While Admin IT Client Services is the gateway for IT support for all of Finance, Operations and Administration (FOA), there are many services utilized by FOA that are managed by other campus IT departments. Such services include:
Email
Banner
Box
Jabber
KFS
TRS
Check the Status of Services
The website https://status.ucdavis.edu/ reports the current state of these campus services and many more. If there is an identified outage of a service such as email, there will be a posted incident.
On the status website, you can:
View all active incidents for services
View the status of IT services
Subscribe to specific incidents
Subscribe to all posted incidents
View upcoming scheduled maintenance
View past incidents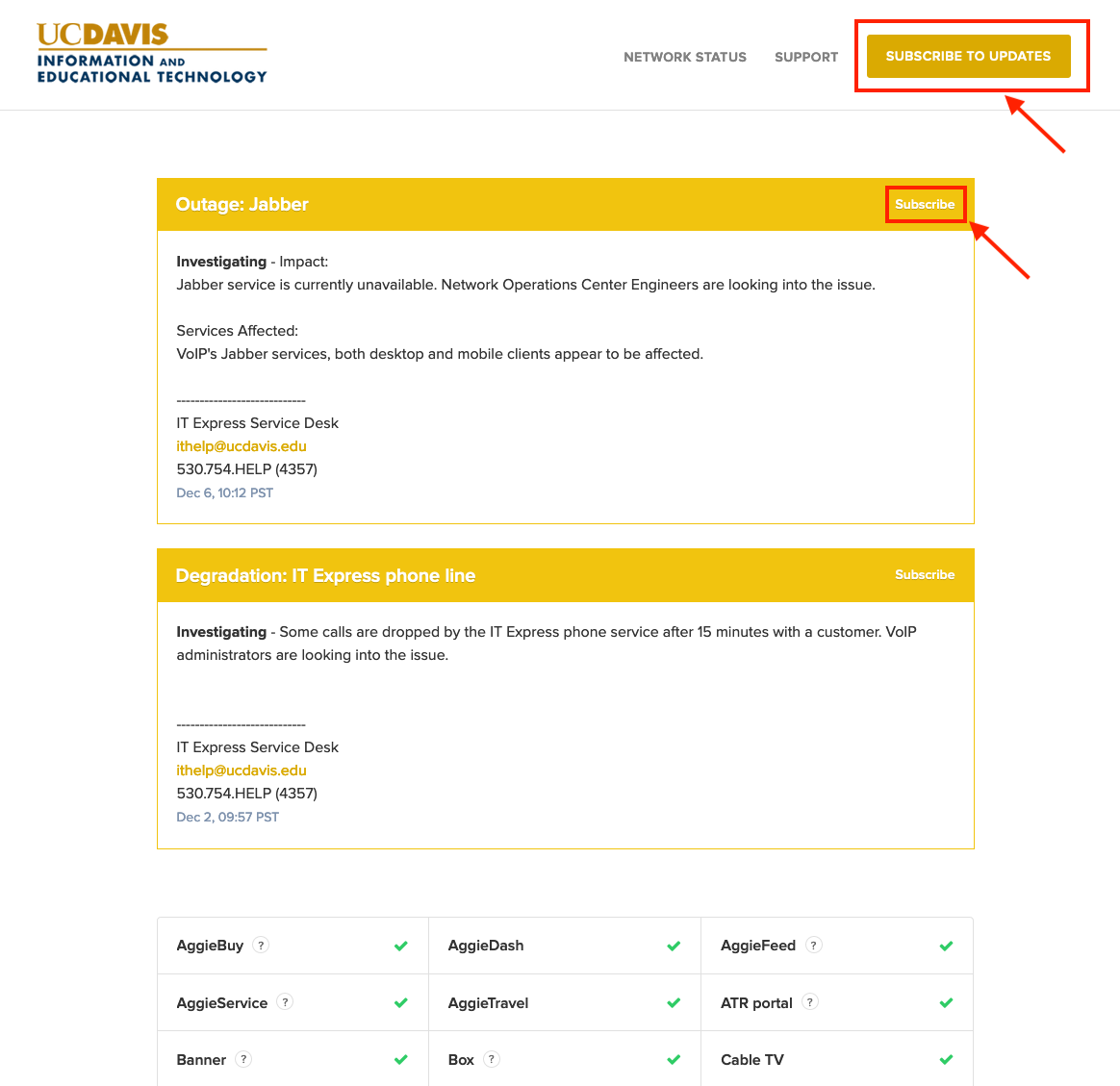 Subscribe for Notifications
The Subscribe button lets you subscribe to a specific incident.
The Subscribe to Update button lets you subscribe to email notifications whenever UC Davis creates, updates or resolves an incident.
See Details of Incidents
By clicking on a specific incident, you will be able review all updates for that incident to monitor if and when that service has been restored. Each incident has a unique url that you can use to share with others.
As an example, on December 3, 2019, campus experienced an email outage that affected all staff. This page monitored that specific incident as it was addressed by the service owners. https://status.ucdavis.edu/incidents/6nnmdg5z95sc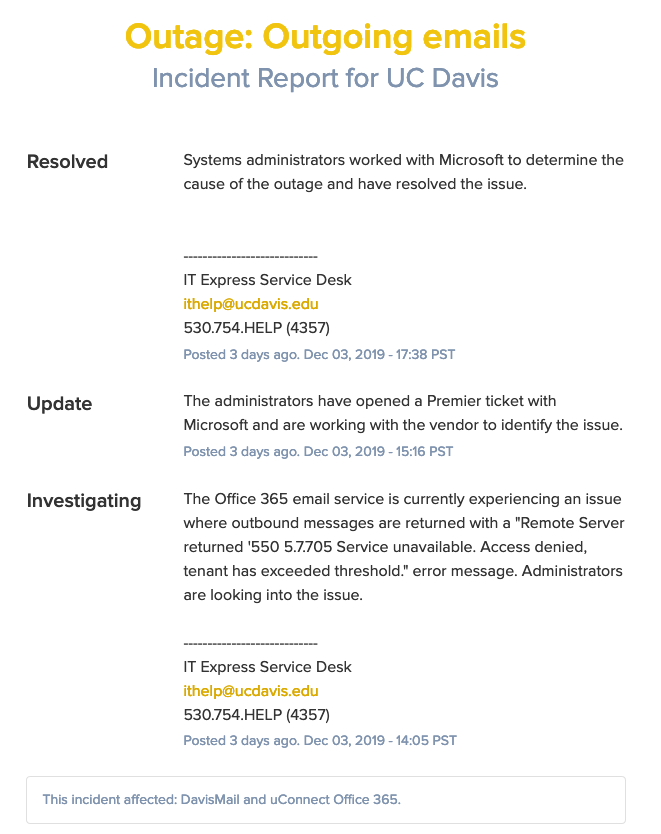 What to do
If you ever notice an issue with any of these services, please contact us (information below). We can then determine if there is indeed a service issue and will then report the issue to the appropriate service owners.  
If you are curious if something such as email is down, check https://status.ucdavis.edu to see if there are any service incidents.
Administrative IT Client Services Contact Information
adminithelp@ucdavis.edu
530-752-1222
Category
Tags