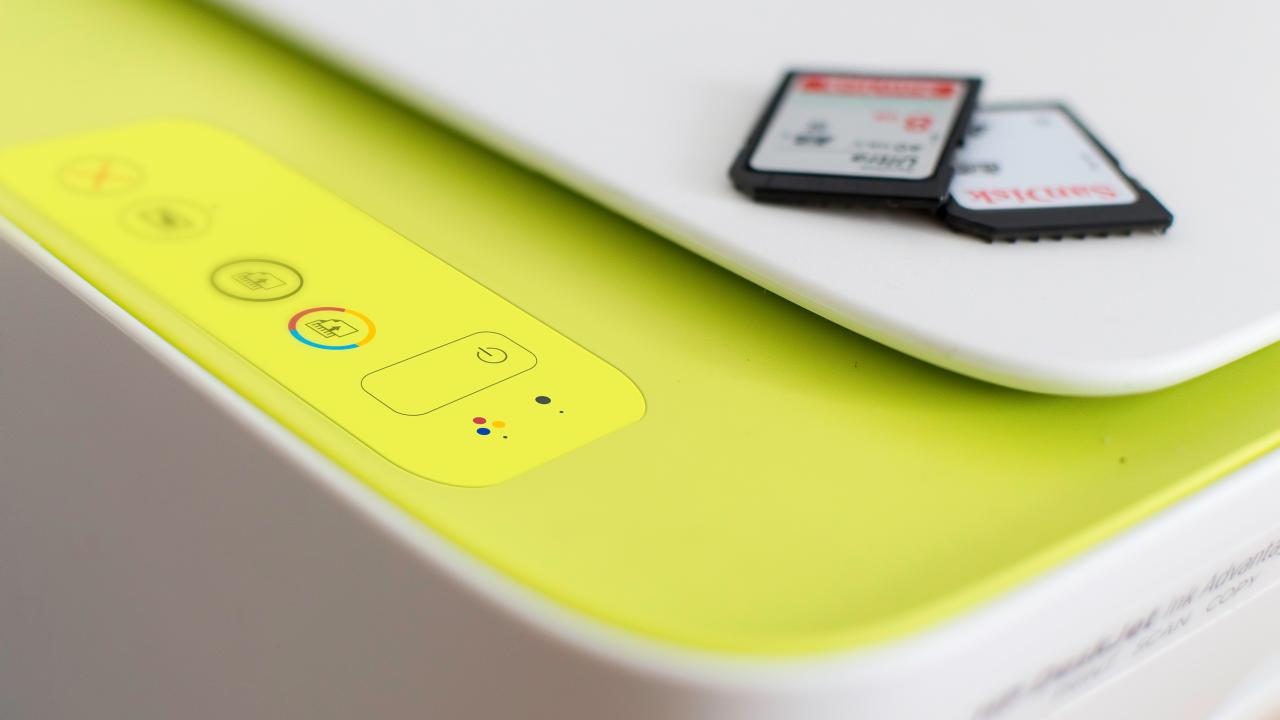 From time to time you may need to start printing from a new printer.  This can happen because of a desk or office move or because of a network change.  For efficiency, you should set your default printer to the one you use most often or the one that is most convenient. 
You may be asking yourself, what is a default printer?  A default printer is a printer all print jobs are sent to unless otherwise specified. Having a default printer prevents a program from asking what printer they want to use each time they print.  When you view all of your computer's devices and printers, your default printer will be noted by a green circle icon with a white checkmark in the middle.
As we continue our merger with Admin IT, we will be doing some network switches.  Because of this, you may need to change your PC's default printer.  Changing your default printer is very simple.
**NOTE: All new printers will be on the CFO-Print server **
Access your PC's "Devices and Printers"
Type "Devices and Printers" into your computers search bar and choose "Devices and Printers - Control panel"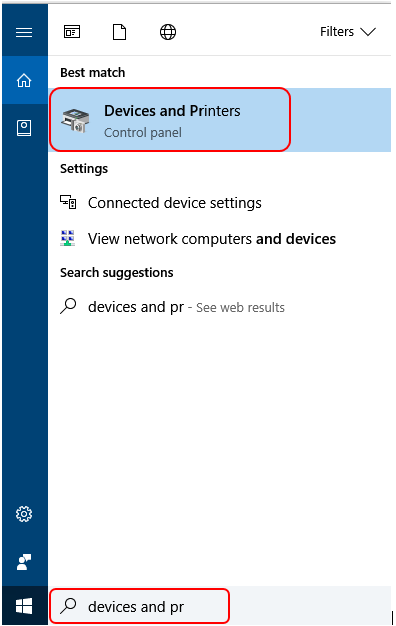 Once you access your devices and printers, you may see many printers and different devices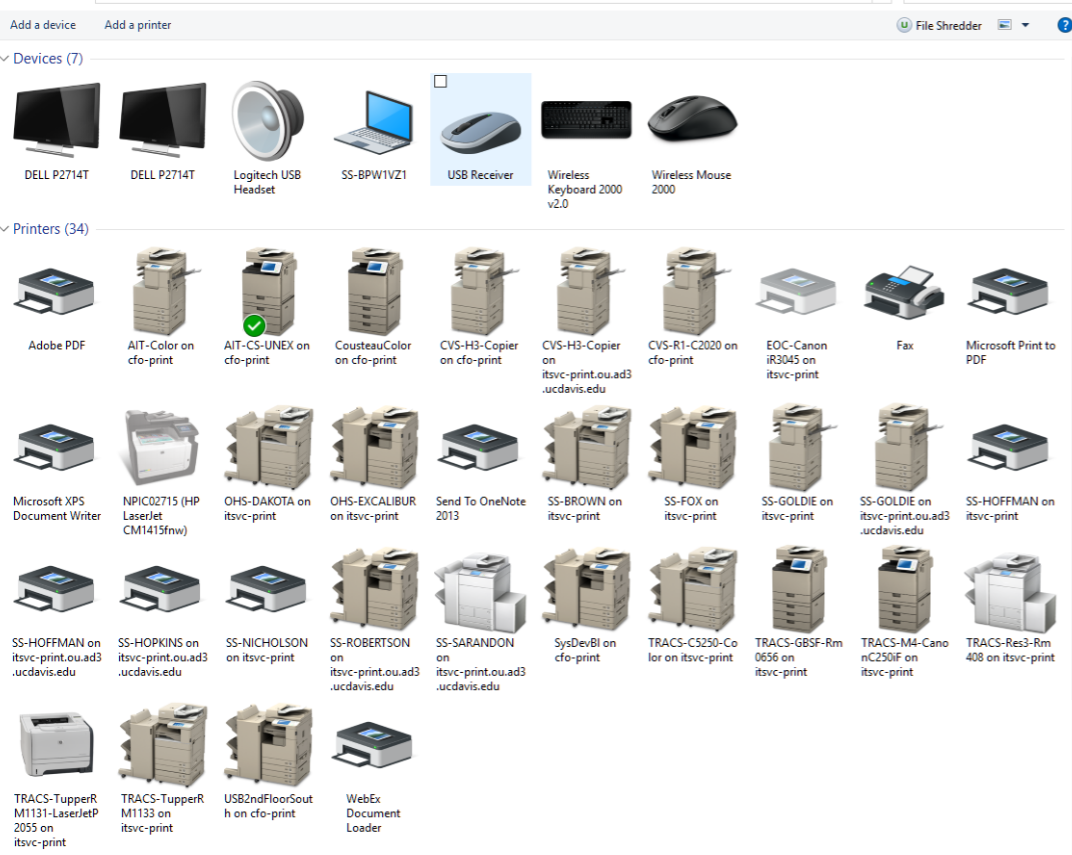 Find the correct printer in your list of printers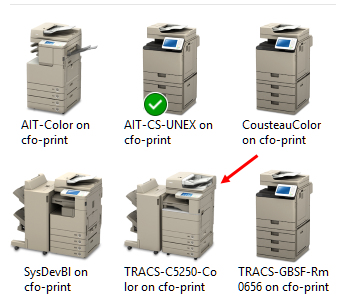 Right-Click on the printer you want to change and click on "Set as default printer"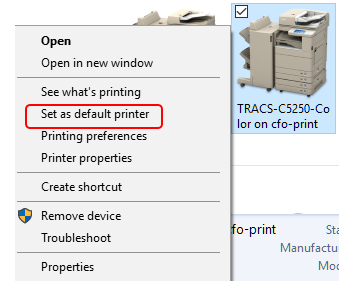 When complete, you will see that the green circle with the checkmark ( default printer icon ) is now on the chosen printer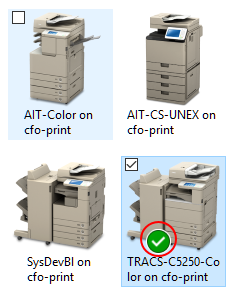 Category