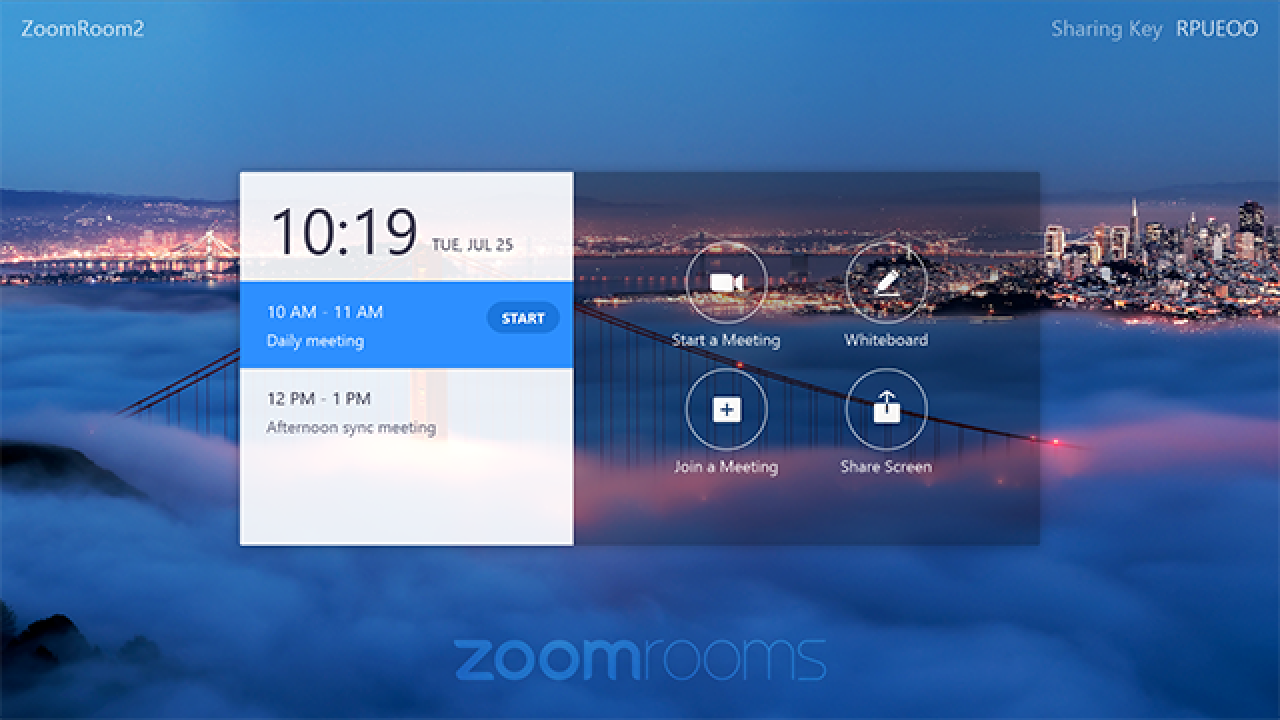 You can schedule a meeting with a Zoom Room in Outlook. Booking the room adds a link to the Zoom Room controller to start the meeting. This also shows the room as busy for other users and they are not able to book the room for that time.
When it is time for the scheduled meeting, you can tap Start on the controller to begin the meeting. The host does not need to login or start from an additional device as the host, if they are on the same Zoom account.
In order to schedule a a Zoom Room you will need the Zoom software installed on your computer and an account registered with Zoom.
Zoom Account Information
Get the Zoom Software
For further instructions on scheduling a Zoom Room meeting, see the Zoom Support page: https://support.zoom.us/hc/en-us/articles/204848595-Schedule-Meetings-in-Zoom-Rooms-Outlook-#client
Category
Tags